PT. Multi Technic Insulation was well known before as CV BintangTimur Raya which was established in 1999. In its rapid development CV BintangTimur Raya was changed into PT. Multi Technic Insulation (MTI).In addition to a domestic company, MTI is also a national private company which was established under the law of Republic of Indonesia.The company offers professional services in Hot and cold insulation, Refactory, Fire proofing, Sandblasting, Painting, Coating. The good cooperation and the availability of the experts make it possible for the company to conduct with complex assignment in engineering project. The type of engineering performed is categorized under professional and academic works, where advance skills and special capabilities are exercised for the benefits of the clients. Our business activities are Construction, Thermal and Cold Insulation, Refractory, Lining, Ducting, Tape Wrapping, Sandblasting, Painting, Welding,Fire proofing, Manpower Supply and Maintenance.Although PT. Multi Technic is a new company, it has been and is well appreciated for its contribution to the development of the various Industries in Indonesia.PT. Multi Technic Insulation will always be willing to cooperate with you and should be any further information needed your requirement will service our best attention.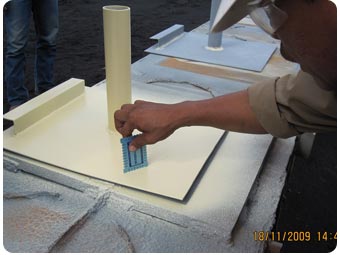 Vision :
To be a reliable national company and capable of competing in global market
Mission
To increase the value of the company for the welfare of its shareholders and employees.
To increase customer satisfaction with competitive price and increasing market share.
To develop professional human resources with reliable competence.